Books
Jason's books are available on Amazon. He sometimes has copies on his boat, if you see Volare stop by and introduce yourself!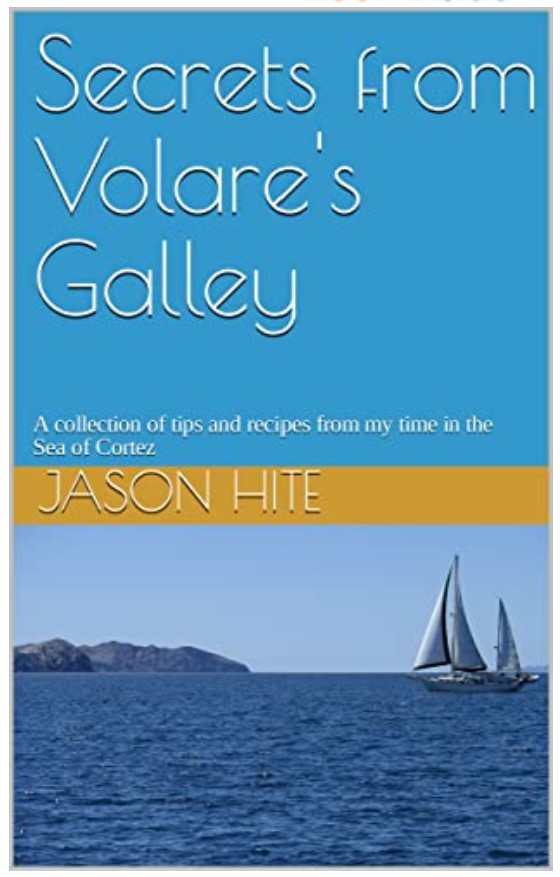 Lots of tips and tricks!
Secrets from Volare's Galley
Imagine if you could write yourself a book of all the tips you learned after cruising in Mexico for five years, then go back in time and give yourself the book before you went cruising. Save yourself the hassle of inventing a time machine, and buy this book instead!and money and buy this booklet.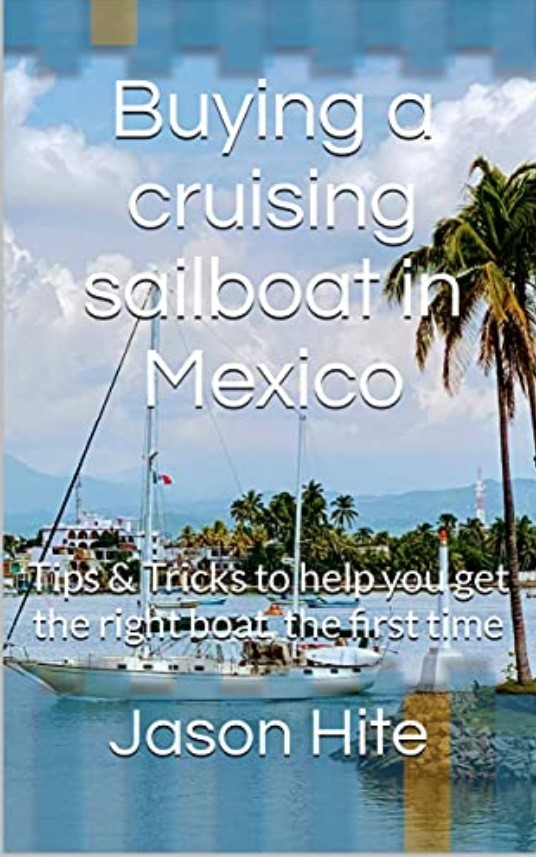 A great value!
Buying a cruising sailboat in Mexico.
Now is the perfect time to buy a boat and sail around Mexico. Why buy a boat in your own country, outfit it, and sail it to Mexico, when you can buy a boat that's already there? This booklet focuses just on what's unique about buying a boat in Mexico: Where to look, what to look for, as well as a few tongue-in-cheek stabs at stereotyping the kinds of boats and boat owners you come across while having adventures in Mexico. Normally, you'd have to happen upon me in a beach bar, and lubricate me with margaritas to get this kind of information. I find most people forget key bits of information after the third margarita. Save yourself a lot of time and money and buy this booklet.
Hemingway said, the simplest answer is doing the thing. And the simplest path to buying a cruising boat is asking an actual cruiser for advice. Here it is, lined out in plain and simple fashion from experience. The author lives what he writes. I am a fellow cruiser, and I can attest to his practical and spot-on advice. His assessment of various types of boats from a buyer's perspective is one of the best I've read. I concur with most if not all of his interesting assessments. I highly recommend this for anyone who is looking for a boat for sale, particularly in Mexico, our favorite cruising grounds. Buy this book and save yourself much head scratching and headaches. Bravo, Jason.

Captain Kilmer
New Releases & Coming Soon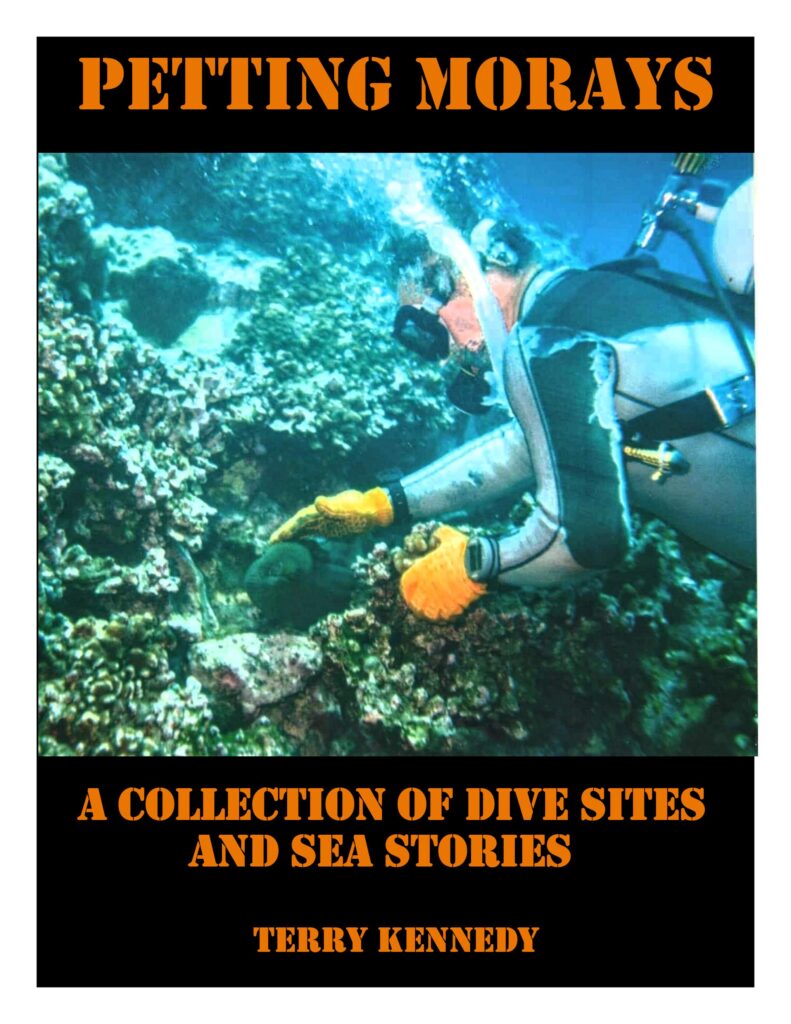 Sea of Cortez Dive Guide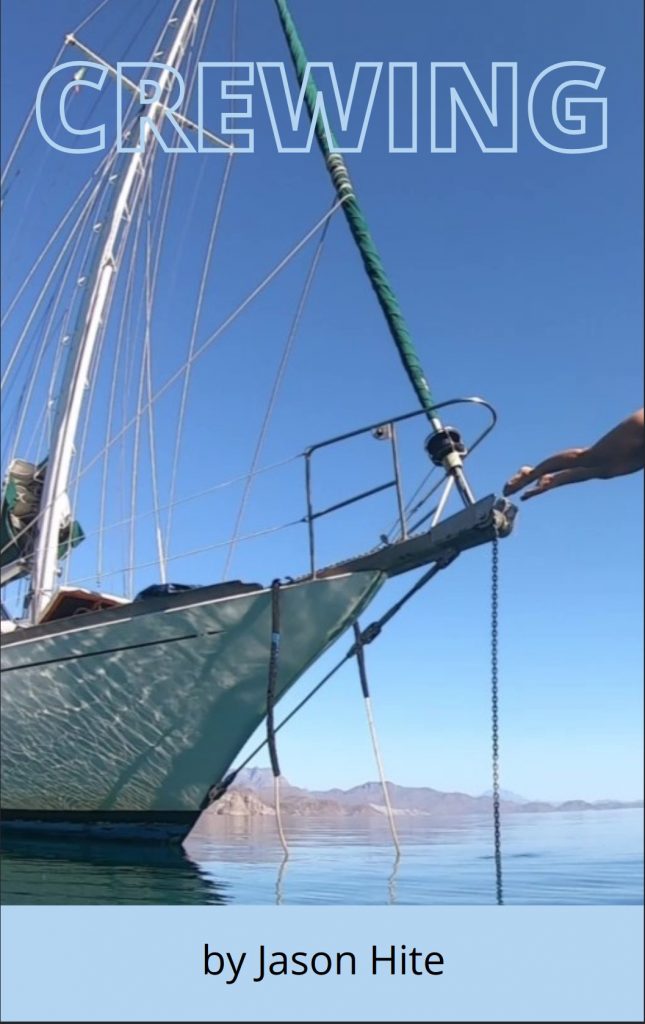 Crewing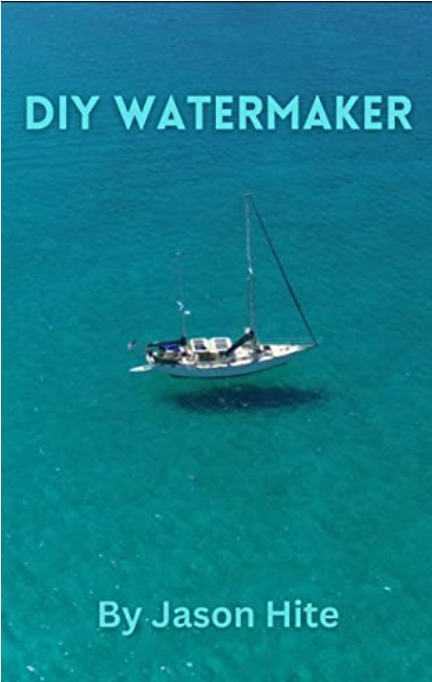 Summer Survival Tips